What's inside
THIS SUPERFRUIT?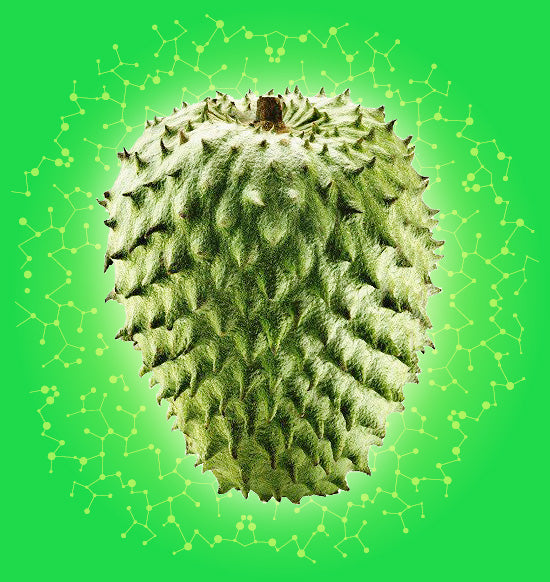 Antioxidants
Soursop fruit is loaded to the brim with anti-oxidants, which help reduce oxidative load in the body- including Vitamin A, vitamin C, vitamin E, and zinc.
Acetogenins
The natural Alkaloids, Phenols, and Acetogenins found in Soursop may be beneficial in the treatment of inflammatory disorders including arthritis.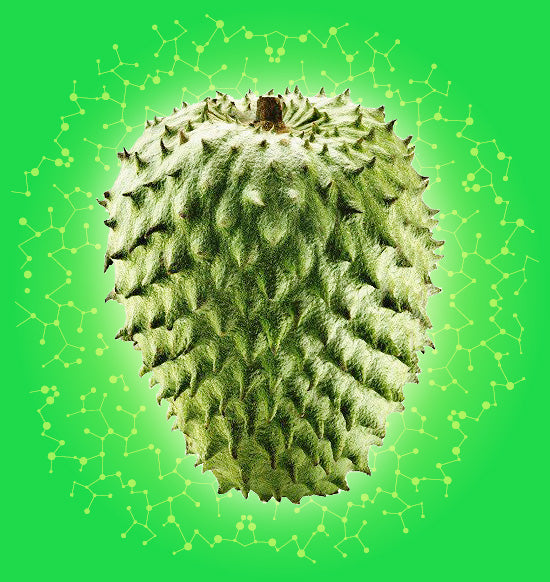 Phytonutrients
The flavonoids, alkaloids, and Steroids found in Soursop have been found to be effective against various types of bacteria and viruses-Studies show that it may help reduce the growth of cancer cells.
More Nutrients!
Soursop is Packed with a good amount of Fiber, B vitamins, Phosphorous, calcium, iron, magnesium, Potassium, thiamine (or vitamin B1), and more!
WHAT IS GUANABANA?
Guanabana is a tropical Superfruit. Besides its super yummy taste, this powerful delicacy is loaded to the brim with Anti-oxidants and has been known for decades in traditional medications for treating various diseases, including inflammation, rheumatism, diabetes, hypertension, parasitic infestation- including preventing cancer cells growth.
GUANABANA OR SOURSOP?
Soursop, Guanabana, Graviola, Guyabano, however you call it, it's a gift from mother nature packed with tons of natural recurring antioxidants. Try it for yourself- Grab a NILO® can, enjoy the taste of real Soursop and get to know what nature provides to us!
REAL CHUNKS OF FRUIT!
NILO® Guanabana has become one of the most popular Exotic Fruit Juices nationwide. We have a unique method to process the chunks of the fruit and mix it all together with the juice so you can drink an unforgettable tropical experience. Cheers!
GUANABANA JUICE IN A NUTSHELL
Before NILO®, you needed a machete, a blender, and manually remove the seeds to get Fresh Guanabana Juice. Lets be serious, who has time for that? NILO® lets you enjoy the delicious, nutrient-rich taste of Guanabana Juice anywhere you are—no machete needed.